A Loaf of Bread: An Illuminated Cookbook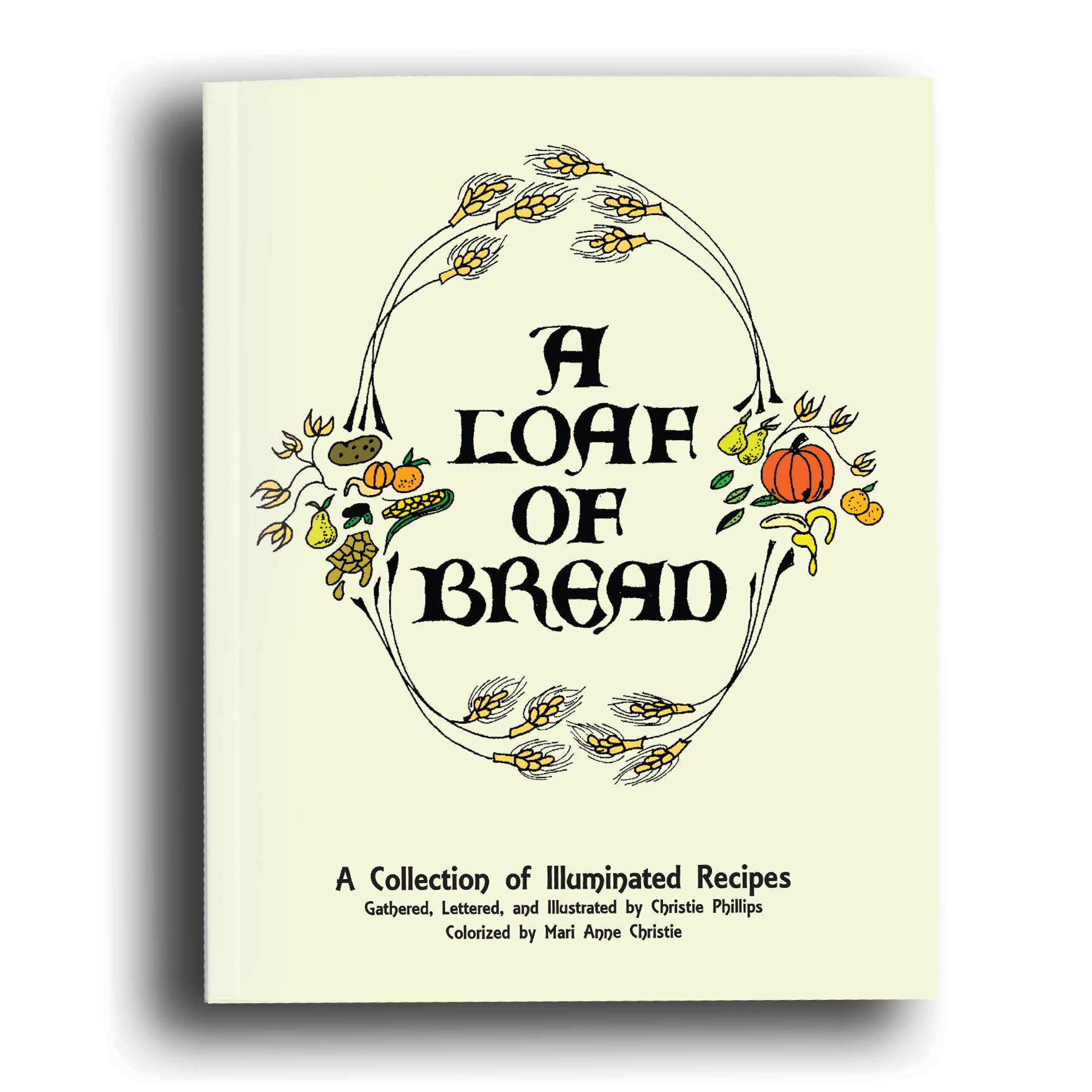 A Loaf of Bread Illuminated Cookbook Paperback
In 1970, while pregnant with Mari, her mother Christie Whaley, a pen-and-ink artist and calligrapher, illustrated and hand-lettered a book of homemade bread recipes in black-and-white. In 2014, Mari added color to the charming illustrations of each one-page recipe and released the cookbook for sale. With a decided "flower-child" sensibility, and the knowledge of a woman who made artistry of bread by her own hands, this cookbook will delight any lover of the visual or culinary arts.
(This item is offered in print only. Prints of individual recipes are available on request.)


---
We'd Rather be Writing Cookbook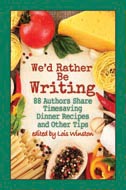 While you can't buy it here on this site, Mari contributed to a cookbook project: We'd Rather Be Writing: 88 Authors Share Timesaving Dinner Recipes and Other Tips, which can be purchased at Amazon, with a portion of proceeds going to charity.
Have you ever wished you could find more time to do the things you want to do, rather than just doing the things you have to do? Most authors juggle day jobs and family responsibilities along with their writing. Because they need to find time to write, they look for ways to save time in other aspects of their lives. 
Cooking often takes up a huge chunk of time. In We'd Rather Be Writing: 88 Authors Share Timesaving Dinner Recipes and Other Tips you'll find easy, nutritious recipes for meat, poultry, pasta, soup, stew, chili, and vegetarian meals. All of the recipes require a minimum of prep time, freeing you up to read, exercise, garden, craft, write, spend more time with family, or whatever. 
Within the pages of We'd Rather Be Writing: 88 Authors Share Timesaving Dinner Recipes and Other Tips you'll be introduced to authors who write a wide range of fiction—everything from mystery to romance to speculative fiction to books for children, young adults, and new adults—and some who write nonfiction. Some of the authors write sweet; others write steamy. Some write cozy; others write tense thrillers.
Some are debut authors with only one published book; others are multi-published and have had long publishing careers. Some are New York Times and USA Today bestselling authors who may or may not be familiar to you, but being a bestselling author doesn't mean they still don't have to juggle their day job along with their writing.
The authors who contributed to this book are a rather creative and resourceful bunch when it comes to carving out time from their busy lives. So in addition to timesaving recipes, within the pages of this book you'll find timesaving and organizational tips for other aspects of your life. And if you happen to be a writer, you'll also find a plethora of great ideas to help you organize your writing life.