La Deesse Noire: The Black Goddess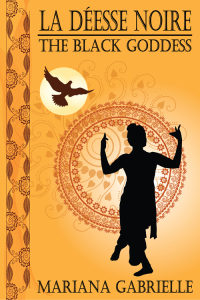 Sired by a British peer, born of a paramour to Indian royalty, Kali Matai has been destined from birth to enthrall England's most powerful noblemen—though she hadn't counted on becoming their pawn. Finding herself under the control of ruthless men, who will not be moved by her legendary allure, she has no choice but to use her beauty toward their malicious and clandestine ends.
When those she holds most dear are placed in peril by backroom political dealings, she enlists some of the most formidable lords in England to thwart her enemies. But even with the help of the prominent gentlemen she has captivated, securing Kali's freedom, her family, and the man she loves, will require her protectors stop at nothing to fulfill her desires.
---
Lord Coventon's Concubines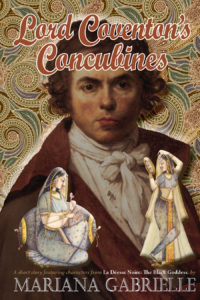 When Lord Coventon returns to the Masala Rajah Gentleman's Retreat, his marriage a shambles and dreams of reuniting with Kali Matai naught but ancient fantasy, Madame Mayuri Falodiya has a plan to take his mind off his troubles-Nayana Patel, in need of a protector, but unsure how to entice this taciturn nobleman.
Deena Karan has always had a soft spot for Lord Coventon, for years ago, after a vicious attack cut short her brief career as a tawaif, he helped her recover and establish a successful bakery to earn her living. Still, she vows to help her friend, Nayana, win his attentions, for she knows he could never look past her scarred face.
Could he?